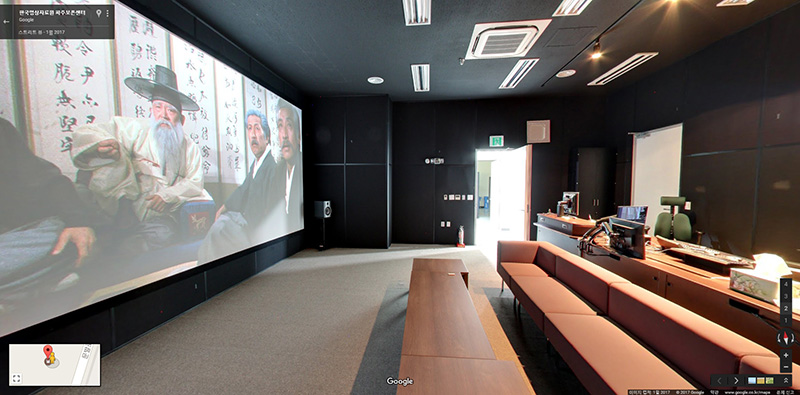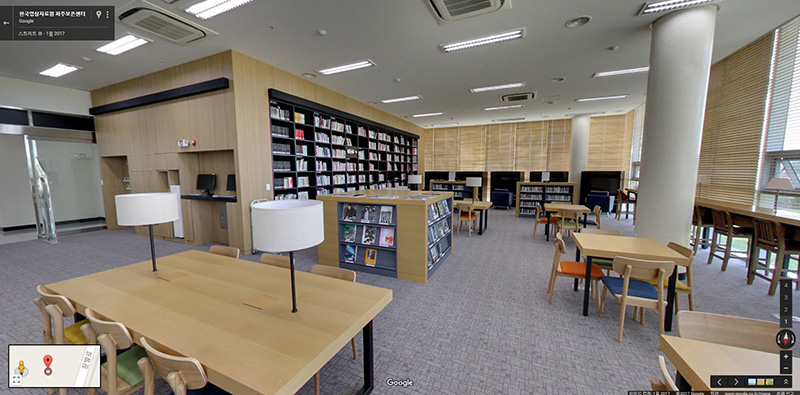 The Korean Film Museum at Sangam and the Paju Preservation Center can now be seen through Google Street View.
With the Paju Preservation Center, we are revealing not only the publically accessible multimedia library but various work spaces and vaults. These are areas that are not easily accessible to the public, so please take advantage of this opportunity to look around.
We will also be adding Google Expedition services later this year, so please stay tuned.
Korean Film Museum
https://www.google.com/maps/@37.5800491,126.8903846,3a,75y,300.53h,94.8t/data=!3m7!1e1!3m5!1scTZY_fO7MeYAAAQvvNGqcg!2e0!3e2!7i13312!8i6656
Paju Preservation Center
https://www.google.com/maps/@37.7197405,126.6919639,3a,75y,261.48h,94.51t/data=!3m6!1e1!3m4!1s21Y9c44CxJ4AAAQvxUF0YQ!2e0!7i13312!8i6656!6m1!1e1